Experience a Fantastic Water Jet Massage without getting undressed or wet! 36 Computer Controlled Water Jets simulate a personal "Finger Tip" Massage with adjustable Water Pressure, Temperature, and Pulsating Frequency to Relieve Pain and Tension.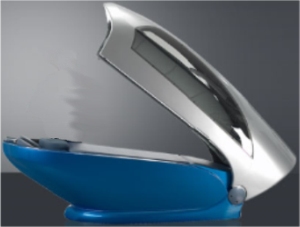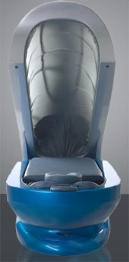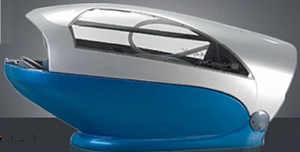 REMAIN FULLY CLOTHED AND DRY
A waterproof sheet conforms to you, allowing a full surface massage on three sides of your body - the best alternative to traditional methods for today's busy lifestyles.
YOU'VE SEEN THEM IN THE MALL, NOW TRY IT IN A PRIVATE ENVIRONMENT
Enjoy your massage in a private room without onlookers as your mind drifts away while watching a relaxing music DVD and taking in the calming effects of aroma therapy.
YOU CONTROL YOUR MASSAGE
The pulsating water jets can be adjusted from a relaxing 2 cycles per second to an invigorating 10 cycles per second. The pulsation can be adjusted independent from the water pressure for maximum effect. The spray bar travels back and forth, massaging the full length of the body or you can concentrate on a specific area. You control it all!
STILL NOT SURE? TRY IT FOR FREE; YOU HAVE NOTHING TO LOSE!

Water Massage Coupon.